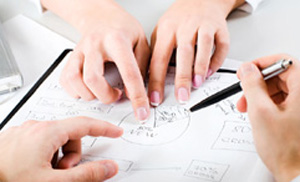 The study and the creation of software are the 'core business, the aim is to design controls for industrial plants or individual machines.
Attach great importance to dialogue with customers to better understand what are the critical issues that you want to make a strong point of its production taking into account all aspects: from the processing environment, the characteristics of the product, up to the level of technology in where you want to aspire.
The work is done by programming devices PLC, PAC, PC of the most popular brands in the international market. The variety of products used requires great mental flexibility and a thorough knowledge of programming languages written: STL, LADDER, C ++, structured text etc..
The goal of AG Matic is to ensure a product that meets the different expectations of the customers and the achievement of the final goal without compromise: "the proper functioning of automation." The service also performs configuration and settings of electronic devices such as inverters, panels, displays, control, vision systems etc..